Shrove Tuesday and Malassadas
Shrove Tuesday is the day immediately preceding Ash Wednesday. Shrove, derived from "shrive," refers to the confession of sins, usual in the European Middle Ages as a preparation for Lent. Shrove Tuesday eventually acquired the character of a carnival or festival in European countries, and many customs developed in connection with this day that precedes the beginning of the Lenten fast. Traditionally, pancakes were eaten on Shrove Tuesday, because eggs and fat, forbidden during the Lenten fast, were used. The Portuguese "disposed" of their remaining eggs and fat by cooking - and, of course, enjoying - malassadas.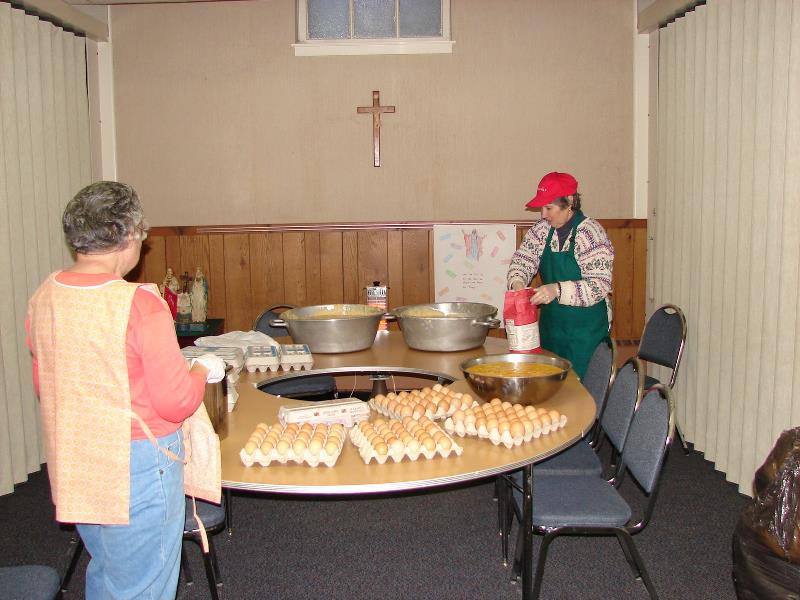 "What is a malassada?", you ask. What? You've never enjoyed this warm, aromatic, sugary confection? You unfortunate soul. Sadly, the best batch of malassadas on the East Coast is made only once a year in the basement of Jesus Saviour Church (that's our not-so-humble opinion, anyway) and they always disappear shortly after they are bagged. You'll have to start planning for next year. In the meantime, you should be able to prepare yourself by seeking out a local Portuguese bakery (after Lent, of course!). Be sure that you get them warm. You're in for a treat!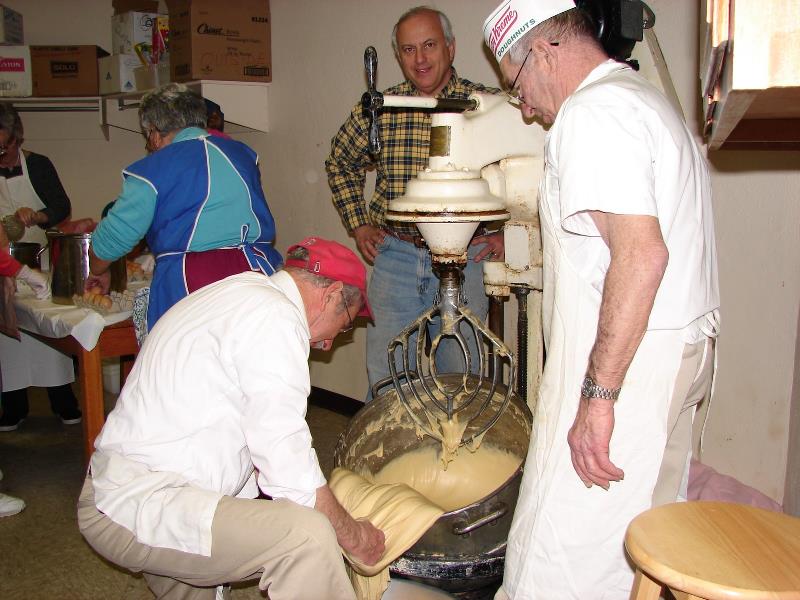 Here is a "technical" definition for malassada that we found on the web:
Malassada — (mah-lah-sah-dah; Portuguese) A hole-less donut of egg-rich dough, deep-fried and sugared. The term literally means "badly cooked" or "half-cooked" because these pastries are often dough-y inside. Traditionally, they are made on Shrove Tuesday as a way of using up eggs, butter and oil before the privations of Lent.
The baking of malassadas has been a tradition at Jesus Saviour parish since even before we had a church. In years past, this was an around-the-clock marathon. While that effort has been scaled back a bit in recent years, it still represents a significant amount of preparation and teamwork and our parishioners eagerly anticipate the end product . What's the motivation for the baking of malassadas each year? It's simply the continuation of an enjoyable tradition and the heritage of our unique parish. Jesus Saviour parishioners are happiest when they are working together.
2007 Malassadas Preparation
2004 Malassadas Preparation
If you're still "hungry" for more information on the history and making of malassadas, visit this site.


Jesus Saviour Home Page