Father Francis A. O'Loughlin, Pastor
Father O'Loughlin was born in Newport, Rhode Island. He attended St. Anthony School, Portsmouth, and Our Lady of Providence Preparatory Seminary School in Providence. He then attended Our Lady of Providence College in Warwick, Rhode Island and St. Bernard Seminary in Rochester, New York. Father O'Loughlin was assigned as a deacon at St. Joseph Church in North Scituate and was ordained to the priesthood on June 14, 1980, at St. Anthony Church in Portsmouth by Bishop Kenneth A. Angell. He served as assistant pastor at St. Francis de Sales, North Kingstown; St. Ann's, Cranston; and as chaplain, Rhode Island Hospital, Providence. Father O'Loughlin was assigned as pastor of Jesus Saviour Church on April 28, 1998. He also serves as chaplain of Newport Hospital, the Newport Knights of Columbus, Council 256, the Newport Police and the Middletown Police.
During the months of September through December 2000, Father O'Loughlin enjoyed a sabbatical trip to Rome. This was a rare opportunity to experience study and travel in and around the area of the Vatican. The highlight of this trip was Father's opportunity to meet the Holy Father.
Deacon James N. Dunbar, Permanent Deacon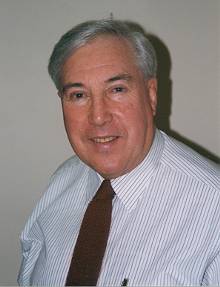 Deacon James N. Dunbar was ordained to the permanent diaconate on October 10, 1998 by Bishop Robert E. Mulvee in SS. Peter & Paul Cathedral in Providence, R.I., and assigned to Jesus Saviour Parish the same day.
He is married to Claudia (Brandao) Dunbar and they have six children and 12 grandchildren. They reside in Tiverton and are members of St. Theresa's Parish where Claudia is a eucharistic minister.
Deacon Jim graduated from LaSalle Academy in Providence and received a bachelor's degree in English from Boston College. He received a master's degree in pastoral theology from Providence College. He is a U.S. Army veteran.
A former teacher and career newsman, Deacon Jim is the retired city editor of the Fall River Herald News and is currently the news editor of The Anchor, the newspaper of the Diocese of Fall River, Massachusetts.
The deacon's special ministry is to Newport Hospital where he assists pastor Father Frank O'Loughlin in pastoral care. At Jesus Saviour Church, he has preached parish missions and presented religious education forums for adults and teens.